A representative impeller

The impeller is nothing which is an important element deciding liquid style. We choose the mixing wing which is most suitable for mixing hoped for. We will easily explain the characteristic of each mixing wing from Ueda of the Chief we veteran here.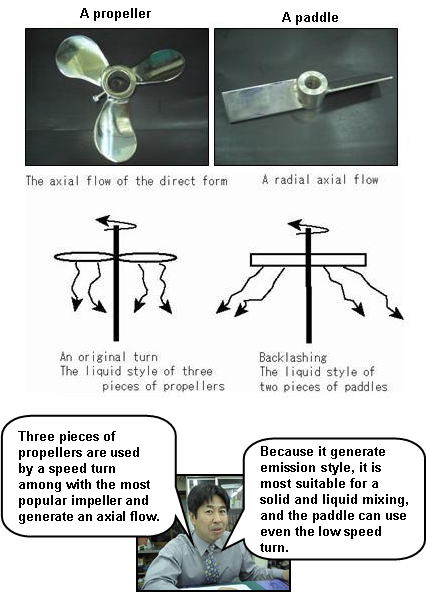 Other impellers

As for what is used other than a propeller wing and a paddle wing well, a turbine wing is given. The turbine wing is used by the churning of the middle speed - high speed turn mainly. Dispersion and the dissolution, suspension are equivalent for a churning purpose. In addition, I use an anchor paddle when I want to stir liquid of the year after reversing it generally. We match it with the individual mixing of the custemer in us and produce a impeller.