A characteristic of DK type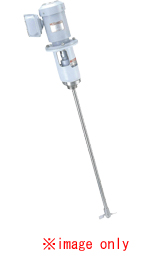 DK type mixer is a stirrer for exclusive use of the drum.
You can stir it easily just to set it at the screw mouth of the drum. Is convenient for addition, is designed, and is equipped with an exclusive propeller (a new idea automatic opening and shutting wing) to open and close by centrifugal force by a turn automatically.
It can support an air motor with an option and has a favorable reception very much.
[Simple installation characteristics]
You can easily install this machine just to insert it in the screw mouth of the drum.
[Of only 10kg is small and light]
Even a woman finished it to a lightweight mixer of about 10kg in weight to be under by transference use in plural drums easily.
[A mixing propeller to open and close in a drum automatically]
It is a state folded at the time of the insertion by the screw mouth of the drum, but a propeller spreads through right and left with a mixing start and can perform strong mixing.
[It is convenient for the use of secondary products]
You are equivalent to prevention of sedimentation, heat transfer, secondary products.
A drawing download
*The dimensions become we catalogue authentic sample. The dimensions of the demand of the visitor can meet it.
*Please download the drawing of a model desired. There are a PDF file and a DXF file.
*Please talk about the short appointed date of delivery separately.
*Please talk about options such as a seal or lining processing with the customer hoped for separately