An example of the choice
Introduction company: Scientific maker Company S
An annoyance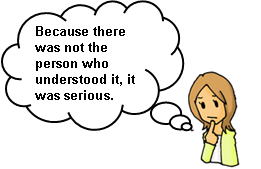 I cannot fail in this mixer to use it with the mixing tank that is indispensable for the production of new products. The mixing solution is original, and, with liquid to treat for the first time, shape of the tanks is a special thing.
Naturally lining becomes necessary for the materials of an impeller and the shaft. Because it is the thing which the materials are very expensive, and is precious, it does not come on a budget to produce prototype too much.
Because they want to cooperate with HANWA as much as possible because they want to exert all possible measures, as for the experiment place and the article that it is necessary, would data collecting, analysis test a laboratory in what they offer in us jointly? Because want to shift to production with an actual machine for the cause on a test immediately; thanking you in advance.
(The voice extract of the customer)
Examination contents and a result


1:We visit the summary by a meeting.
2:Experiment machine making
*We test several kinds impellers.
*We measure circumferential speed, speed in the tank, the mixing time for impeller.
3:We do not go well
*Enough mixing results are not provided.
4:Change a feeling
*We test it by number of revolutions and the power that are totally different from an assumption pattern and reopen
5:The laboratory test end
*It is got the result that I expected, and it is shifted by actual machine production.
The voice of the customer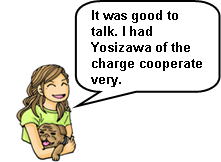 ITest planes quick correspondence was saved. Originally I hung trouble very and did data collecting because it was an impossible request. Of course I called out to the other stirrer makers equally.
Of course at first the security that that I decided on HANWA was supported by the history more than the half a century of the company is personality of the employee. Because even if we were tired when an expected result was not given, and ended, and was beginning to give up it, did not give it up for charge terrible enthusiasm. Will it be the feeling that watched the guts of the stirrer maker? I am a great fan of the charge now, too, and thereafter our stirrer is a HANWA-type mixer entirely now. Both I and the boss like a person of HANWA and the product.
(The voice extract of the customer)
The impression of we person in charge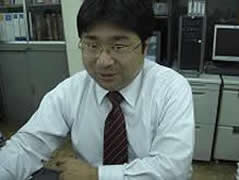 ... which was eager for honesty when a good result did not appear on a test even if I did it how many times. Because had you cooperate very much in the various places of technology / the potassium cyanide section of the visitor, it may be said that it is the gift.
To be frank, I was really terrified though I repeated an experiment many times when I finally stirred true liquid with an actual machine. The best work is done in tandem with a visitor, and myself am satisfied very much.
(By we charge Osaka main office Kazushi Yoshizawa)